Shirohadaya
Product Introduction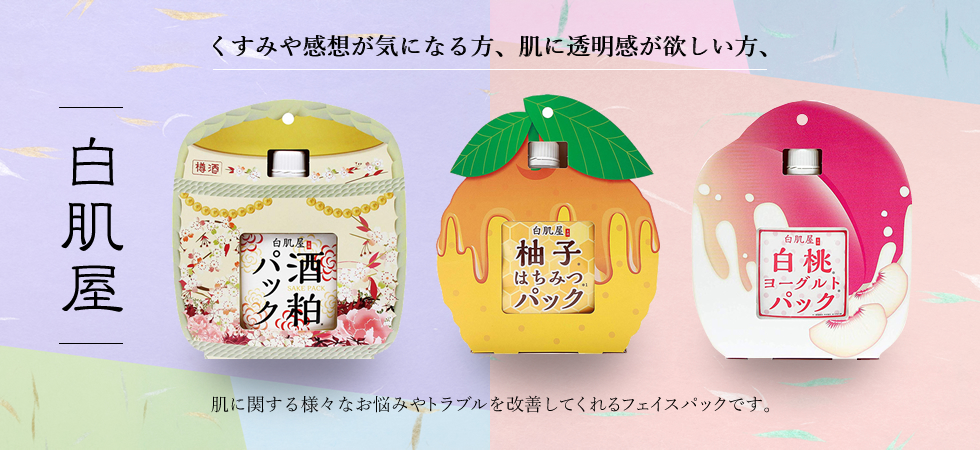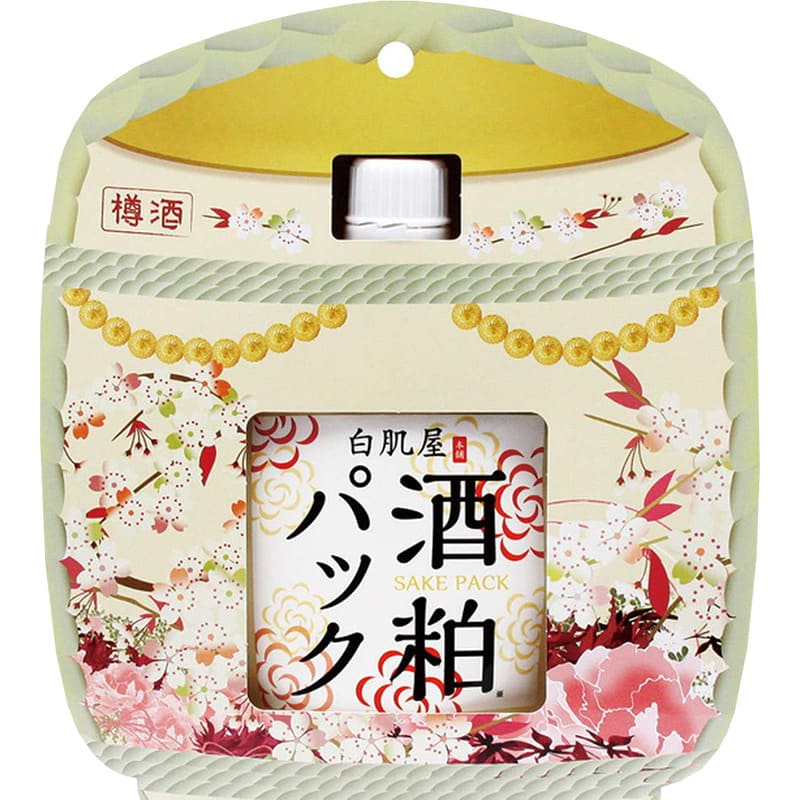 Rinse-off
Sake Lees Facial Mask
【Volume】120g【Price】 ¥980(tax excluded)
Makes the Skin Moisturized ,
and Brighten the Dull Caused by Dried.
Sake lees is the byproducts in the sake-making process.
It is effective for beautification for not only eating but also put on skin.
It is well known in Japan that sake maker's hand skin is soft and smooth.
※Sake lees ・・・ It contains a lot of nutrition , and makes the skin moisturized and brighten.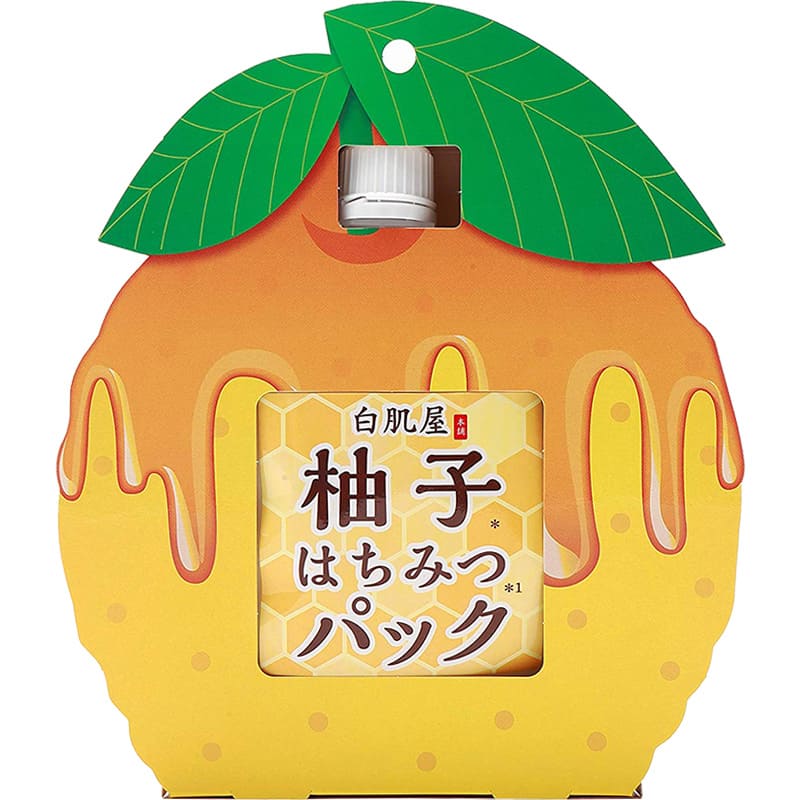 Rinse-off
Yuzu Honey Facial Mask
【Volume】120g【Price】 ¥980(tax excluded)
Give the Skin Moisture ,
and Radiant and Resilient skin.
Japanese traditional fruit "Yuzu" can be expected a melanin
formation inhibitor and make your skin brighter.
And also it helps turnover of skin and make soft and smooth.
It provides you moisturized, glowing skin.
※Yuzu Extract , Honey Extract ( Moisturizing ingredient ) ... It improves the moisturizing capacity
and make the skin soften.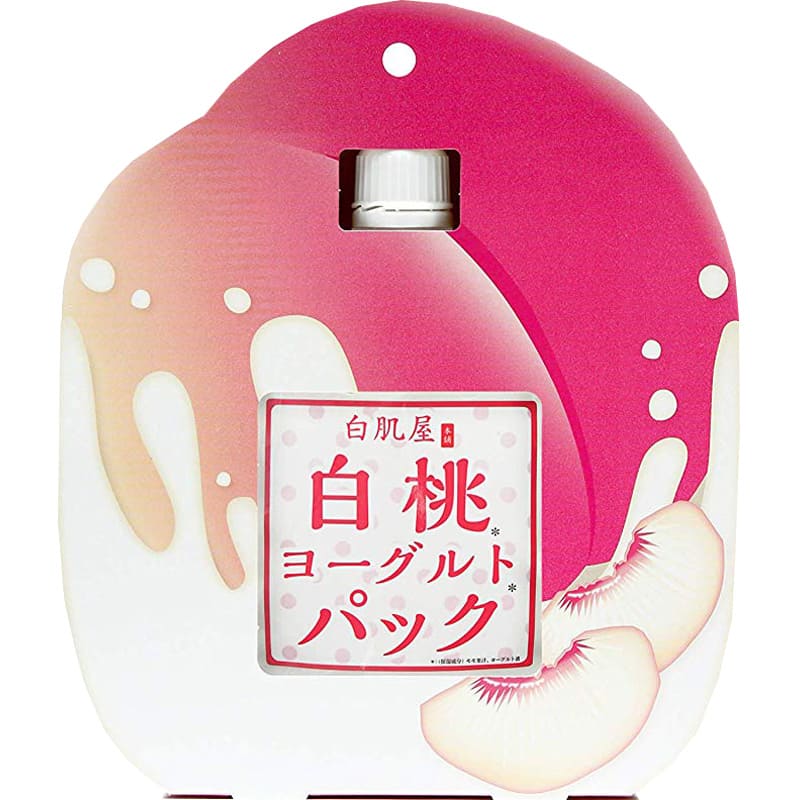 Rinse-off
White Peach Yogurt Facial Mask
【Volume】120g【Price】 ¥980(tax excluded)
Removes the Old Keratin and Keeps
the Skin Moisturized and Bright.
It contains white peach extract which keeps the skin healthy.
We recommend this for someone who has dried, dullness skin and wants clear , bright skin.
※White Peach Extract ... It keeps the skin healthy , moisturized and smooth-textured.
※Yogurt ... It makes the skin soften and removes old keratin. It also has moisturizing effect.